Featured Item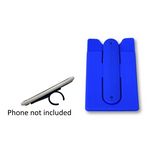 Kickstand Smartphone Wallet (Super Saver...
Great promotional product which easily attaches to a smartphone. It will turn it into wallet/phone kickstand for secure storage of debit, credit cards, license and dollar bills. It is made with sturdy...
$0.90 - $1.56
Welcome!
When you need promotional solutions, you need them now. Momentum Marketing, with 21 years of experience, is a merchandise agency focused on Responsiveness and Service as a means of delivering overall customer value. Contact us today, and let us prove it. You'll be glad you did. We offer a wide range of promotional items to promote your company or union.
We always try to find American Made or Union products first when you need them.
Signature Showrooms